General Information
Registration for the 2nd edition of the SOHOMA Workshop, associated event of INCOM'12 will be open on January 20, 2012.
To register, please fill in (one form per participant) and return the
Registration Form
by fax or e-mail to the Workshop Secretariat.
Please review the registration and refund policy carefully as refund penalties may apply. In case of any question about registration rates and/or refund policy, please contact the Organizing Secretariat (e-mail:
sohoma12@cimr.pub.ro
).
Registration Fees
Before March 26, 2012

After March 26, 2012

Category

Advance rate*

Late and on-site rate

Paper uploads

Symposium banquet

Gala dinner

Proceedings
CD-ROM

Regular

€ 400,00

€ 450,00

2 allowed

Included

Included

1 Included

Students

€ 200,00

€ 250,00

1 allowed

Included

Included

1 Included

Accompanying persons

€ 120,00**

€ 150,00**

Not applicable

€ 40,00

€ 50,00

Not applicable
* Deadline for final (camera ready) paper uploads March 26, 2012.
** The full program for accompanying persons includes the Symposium banquet, Gala dinner and one Bucharest Panoramic Tour.
Registrations by Registration Form are available until March 26.
After that date you can register to the Workshop on site, starting from May 22, 2012.
Additional fees
| | | |
| --- | --- | --- |
| Additional papers uploads | | € 325,00 each |
| Excess page charges *** | | € 80,00/page |
| Additional Workshop banquet tickets | | € 40,00 |
| Additional Gala dinner tickets | | € 50,00 |
| Additional CD-ROM | | € 40,00 |
*** For final submission, Regular or Special Sessions papers should be 6 pages long (12 pages for plenary papers). Any additional page will be charged € 80,00, up to a maximum of 2 extra pages.
Methods of Payment
Credit card with on-line payment

Cards
Bank Transfer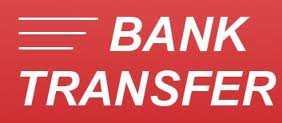 Please transfer full payment (€) to :
CIMR Centre (SOHOMA'12 Workshop Organizer)
CIMR address:
313, Spl. Independentei, sector 6, RO-060042, Bucharest, ROMANIA
Bank Name:
Banca Comerciala Romana, Sucursala sector 6, Bucharest
Bank Address:
Bd. Timisoara, No. 6C, sector 6, Bucharest, RO-061328, ROMANIA
IBAN:
RO27 RNCB 0077 0023 6860 0002 (€)
SWIFT:
RNCBROBU
Bank charges for wire transfer must be supported by the sender. To insure proper credit to your account, you must specify in the "Transaction Description" area: REGISTRATION FEE for SOHOMA'12, the attendee's name and the code of the paper. Please send a proof of payment (copy of wire transfer certified by your bank).
What is covered by the fee?
Regular registrants:
The registration fee includes access to technical sessions, Workshop proceedings, coffee breaks, lunches, Workshop banquet and Gala dinner. Regular registrants are entitled to upload up to two final papers. Additional papers may be uploaded under a further payment of € 325, 00 each.
Student registrants:
if at the time of registration or at the time of initial submission of paper for review the registrant is a "full-time student" at a certified institution, she/he may register at student rate. The registrant will be required to provide evidence of full-time student status. This registration fee includes access to technical sessions, Workshop proceedings, coffee breaks, opening and closing receptions. Student registrants are entitled to upload one final paper.
Accompanying persons:
the registration fee includes access to the Workshop banquet, the Gala dinner and one Bucharest sightseeing tour.
Secretariat and registration desk
The pre-registration and on-site registration desk will be open at the Hilton Conference Centre of Bucharest during the following hours:
| | | | | |
| --- | --- | --- | --- | --- |
| Tuesday, May 22 2012 | | | | 10:00/18:00 hrs |
| Wednesday, May 23 2012 | | | | 07:30/19:30 hrs |
| Thursday, May 24 2012 | | | | 07:30/19:30 hrs |
At the Secretariat desk the following services are available:
• Onsite registration/Social events tickets (payment is possible by credit card or cash. Major credit cards are accepted, i.e. VISA, MasterCard)

• Prepaid registrations divided in alphabetical order

• Info on the city & hotels

• Info on post-Workshop tours

Disclaimer
Neither the Organizing Committee nor the Workshop Secretariat will accept liability for any damage and/or loss that may be incurred by a Workshop participant or his/her companion during the activities of the Workshop or the social activities connected with the Workshop. The participants take part in all tours and events connected with the Workshop at their own risk. Participants are advised to charge any loss or damage they may incur during the Workshop or the travel to and from the Workshop location to their insurance.
Insurance
The Organizers of the Workshop shall not accept any responsibility for the individual medical, travel, or personal insurance of the participants in the Workshop. All participants are strongly advised to obtain a personal insurance before attending the Workshop. The Organizers will not be responsible for the loss or damage of the participants' personal belongings.
Force Majeure (unexpected cancellation of the event)
The organizers reserve the right to cancel without notice or compensation the 2nd SOHOMA Workshop in the event of force majeure cases (for example, but not limited to, acts of nature such as fire, earthquake, flood or terrorist attacks). In such cases, the organizers are freed of all responsibility and no liability for any claim for damages and/or losses will be accepted.
Limitation of liability of organization: In the event of it being impossible to carry out the 2nd SOHOMA Workshop for force majeure cases, so long as this arises from a cause not attributable to the organizers, the organization shall only be obliged to reimburse the payments received subject to deduction of any costs it has incurred in preparing the event. This liability only extends to the payments made directly to Workshop organization and not to payments made by the attendees to the hotel or airlines.
The applicable law is the Romanian law. Any dispute, controversy or claim arising out of or in relation to this contract shall be resolved under the exclusive jurisdiction of the Court of Bucharest.